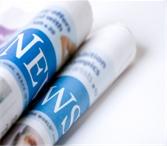 Keep up with the latest updates from WinDeveloper by subscribing to the RSS feed. Supply the URL that follows to your RSS reader/news aggregator: http://www.windeveloper.com/news/rss.xml
Tue, 26 Apr 2005
We are planning some new updates to VSS Data Export. This means that now is the time for you to submit any suggestions. We already received quite a few emails with feature requests. We have taken note of all of these and are going to check whether or not to include them with this update.
Tue, 26 Apr 2005
Recently we made a little check on our support mailbox. We looked for the most common support issues in order to see where we could improve the product. The result was very interesting and thought this is good information for all the VSS Data Export users out there.
Tue, 30 Nov 2004
A new VSS Data Export update was released. This minor update brings two bug fixes.